Welcome to your Local Dentist in your neighbourhood!
Find out why were a good fit for you & your family.
Your local dentist here at Sardis North dental is welcoming new patients! You can take a look at the kind of treatments we offer and how those can help you achieve your goals. Your local dentist here at Sardis North Dental offers a variety of dental services for patients of all ages.
New patients of all ages are welcome. We will be happy to have you join our Sardis North Dental family, and look forward to helping you with your goals.
Your oral health is our priority, so we make sure to ask you the necessary questions about your goals and your dental history to better understand your needs.
Book now & don't let your insurance dollars disappear!
We can direct bill insurance and our staff will help you with your patient forms. Just call us, contact us, or talk with us when you come to the office and we will be more than glad to help you out.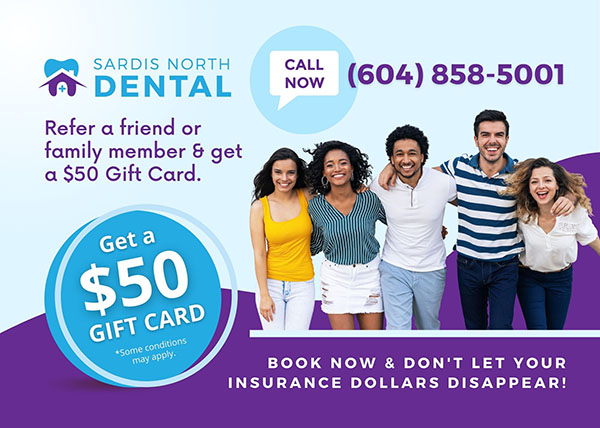 If you have any questions please contact us. We look forward to hearing from you!