Welcome To Sardis North Dental
Your Family Dentist in Chilliwack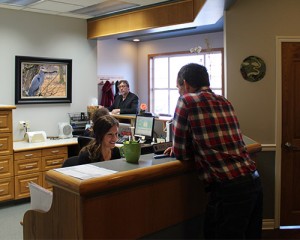 Sardis North Dental is the newly expanded practice that was formerly known as "Dr. Erik Hutton." Dr. Hutton has recently retired, and we are privileged to introduce Dr. Steven Copeland here on our team.
This is a family-oriented practice,  a warm, friendly, and convenient reception area with the amenities necessary to make your visit comfortable.
All of our patients are treated like family, which is why we have multiple generations of loyal patients whose children have grown and now bring their own families here for their dental health.
Dental Services Provided by Dentist Near You
Sardis North Dental offers a range of cosmetic and general dentistry services for patients of all ages. Our dentists focus on helping you achieve your goals.
We use advanced technology to make your visit as comfortable as possible, and provide high-quality care.
More About Our Clinic
We're conveniently located on Vedder Road, beside the Sardis Sportsfield. Our location has ample parking space for your convenience, it is easy to find, and it is also easily accessible.
Our staff is also available for you to ask about our treatments, availability, and dental insurance billing.
Contact us through our online form or call us. We are happy to help you, and we look forward to seeing you soon.
Conveniently Located
Located just off of Vedder Road in the heart of Chilliwack, our office is home to some of the most friendly staff you can find.
Student Plans Accepted
We gladly accept student dental plans from the University of the Fraser Valley, and will work with you to ensure that your oral health passes with flying colours.
Trusted Family Dentist
We have been happily serving the people of Chilliwack for 40 years as one of the area's most trusted family dental practices.